Contact Easy Travel Insurance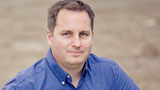 Thank you for visiting our website. My name is Ryan Smethurst and I am the owner of Easy Travel Insurance. We work in conjunction with Regent Travel Insurance and a number of other South African travel insurance providers.
We are committed to great customer service and will be happy to answer any questions you may have or provide a quote via email or over the phone.
Please note that we are an online business and most of our policies are designed to be purchased directly online 24/7. Please use the online quote tool to receive an instant quote, for travel insurance advise please call Regent on 0861 900 801 (option 2). For general advise and website queries please call Easy Travel Insurance on 087 550 4845.
Got a question? Check out answers to the most commonly asked questions.
Need a quote? Get an online quote in seconds. Option to purchase online.
Give us a call on 087 550 4845. Monday – Friday 9am – 4pm. (General queries).
Send Easy Travel Insurance an email
Please click here for an online quote (Supports all browsers except Safari)
Medical Emergencies and Claims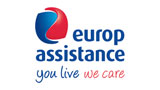 For emergency assistance please contact Europ Assistance SA immediately on +27 (0) 11 991 8419 and quote your policy number.
Claim forms can be submitted to assist@europassistance.co.za or fax number +27 (0) 11 388 3544.
Regent Call Centre and Complaints Department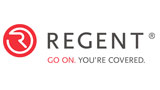 Should you require advice on what travel insurance is appropriate for your needs please call Regent on 0861 900 801 (option 2). A qualified advisor will be able to assist.
Please quote 'Easy Travel Insurance' as they will be able to advize, sell and deal with our policies on our behalf.
Regent Complaints Department
Tel: 0861 268 378
Email: complaints@regent.co.za