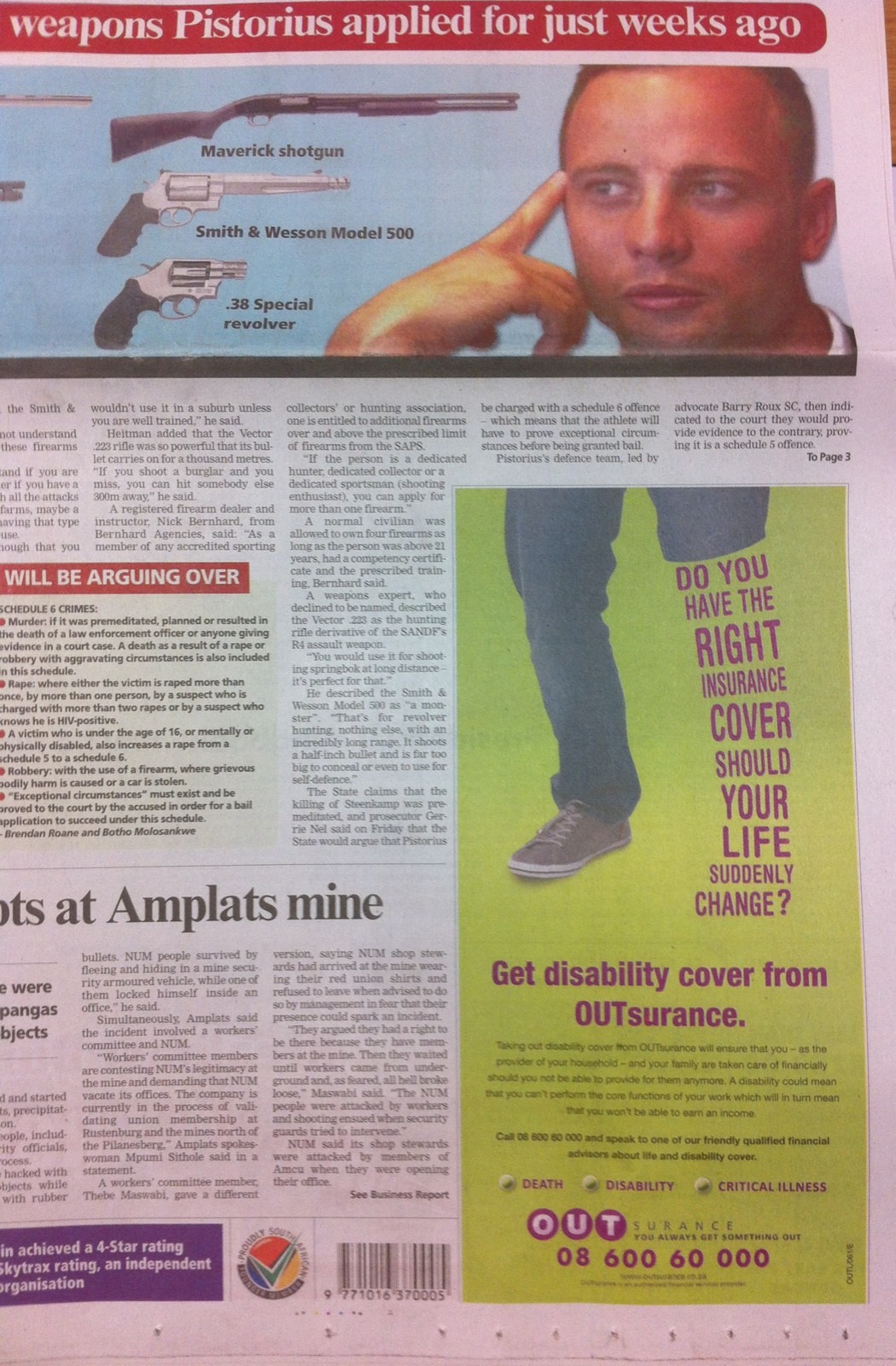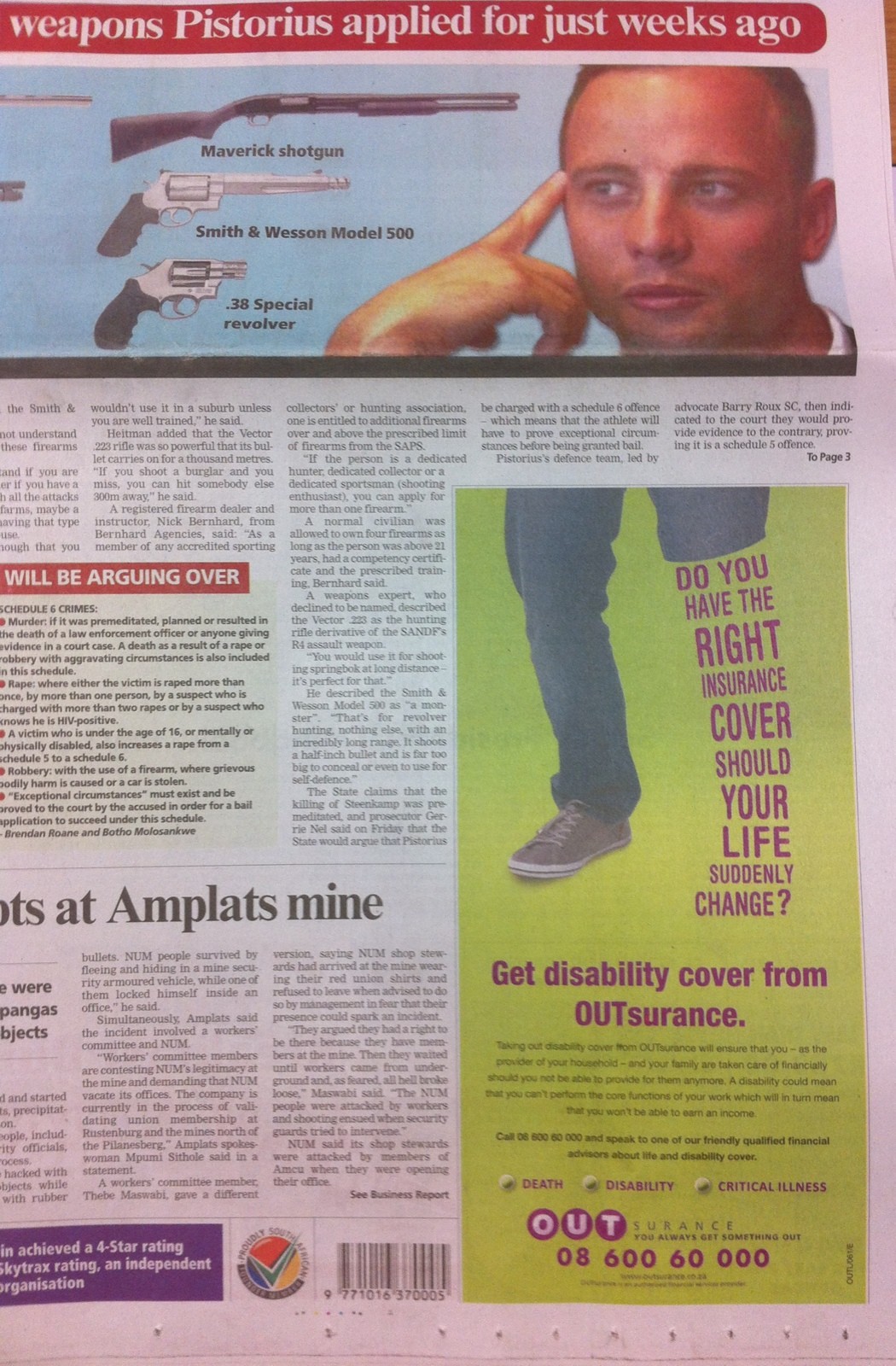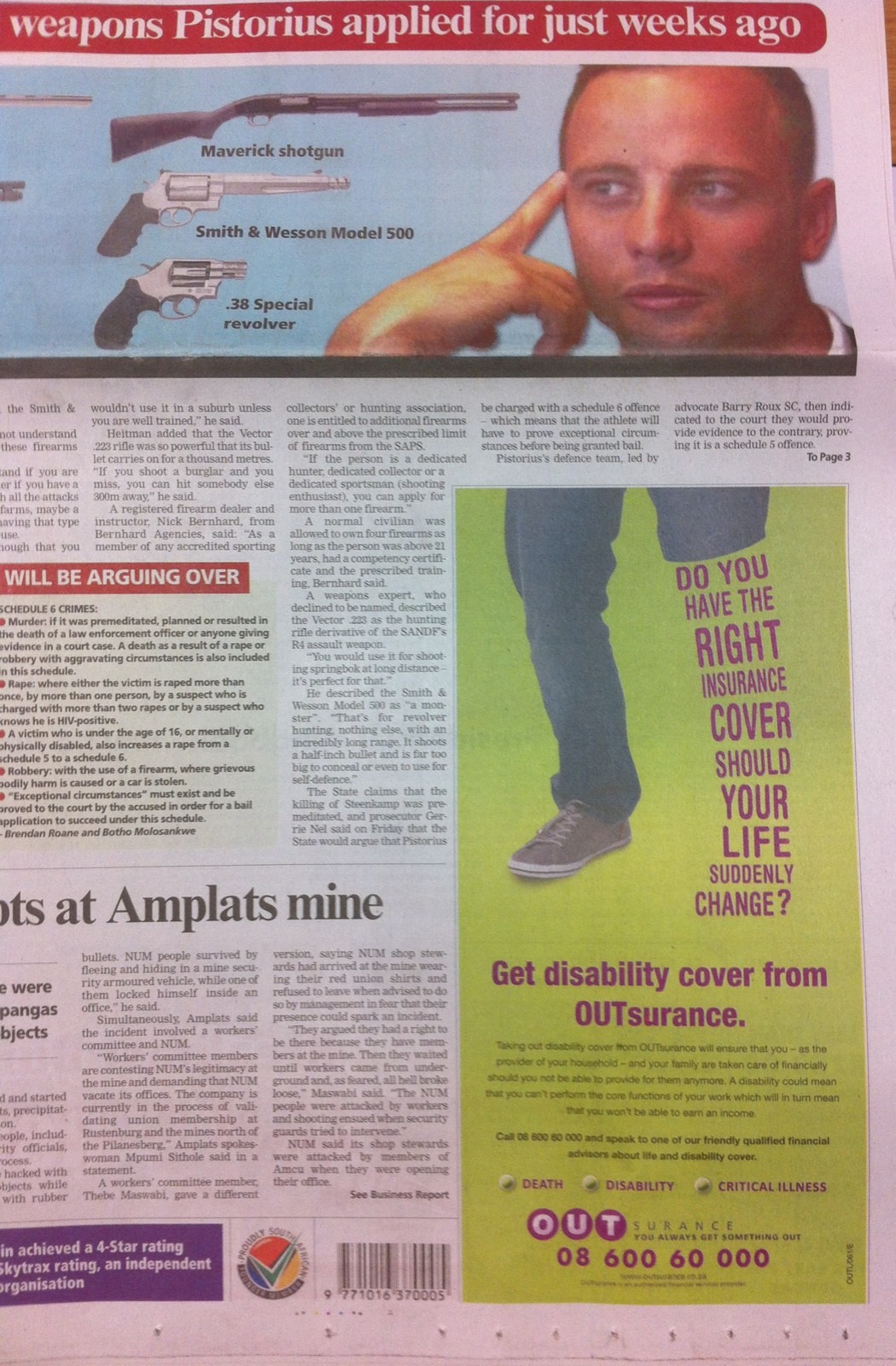 OUTsurance has apologised after an advertisement that depicted a pair of legs from the waist down with the left leg missing from the knee down, below Oscar Pistorius' picture on the front page of The Star newspaper today.
The text of the advertisement has been shaped to fill in the "missing" portion of the left leg to read "Do you have the right insurance cover should your life suddenly change?"
According to the statement released by the insurance company earlier today, the advertisement was created by their company's internal design team in October last year as part of a print campaign highlighting the company's disability needs.
It is further stated that the advert was submitted to the newspaper on at midday last Thursday – coincidentally the day Oscar Pistorius was arrested in connection with the murder of his girlfriend, Reeva Steenkamp.
"We did not foresee the potential light in which the advertisement could be interpreted," reads the statement in part. "While we were aware that the chosen advertisement would appear on the front page of the newspaper, we neither could have predicted, nor instructed the newspaper to particularly use it alongside the headline story they chose to publish."
Source: SABC News
Image Credit: Twitter
https://www.easytravelinsurance.co.za/wp-content/uploads/2013/02/legless3.jpeg
1600
1050
Ryan Smethurst
https://www.easytravelinsurance.co.za/wp-content/uploads/2018/01/eti_web_logo.png
Ryan Smethurst
2013-02-19 19:45:30
2015-03-16 15:32:53
Outsurance apologies for tasteless 'legless' advert