5 Travel Insurance Mistakes that South Africans make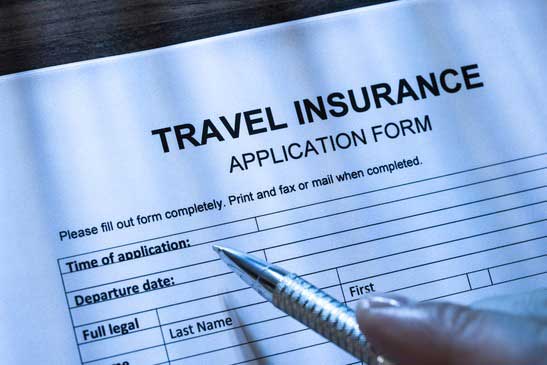 One of the most responsible things any traveller intending on foreign destinations can do is to ensure they have travel insurance in place before departing. However, not knowing the ins and outs of a policy, or disregarding the necessity of cover can mean costly mistakes.
Here are 5 simple mistakes South African travellers make with travel insurance that can be avoided:
1. Seeing some destinations as riskier than others
Not all travellers buy travel insurance for every destination they intend visiting when they travel overseas. South African travellers put their financial concerns at risk when they opt not to buy travel insurance for certain countries they consider low risk. The trouble with this type of decision making is that travel disasters can happen at any time and in any place. Medical emergencies can arise from simple food poisoning in even a relatively 'safe' destination, or accidently spraining an ankle from a fall can mean a huge medical bill.
Strange things are known to happen when you least expect it, and travellers have to be aware that the relatively low cost of investing in travel insurance is minimal compared to when an unplanned emergency occurs that can be inconvenient and expensive.
2. Depending on credit card travel insurance
Paying for your flight tickets in full may get you complimentary travel insurance cover from your credit card company. The problem is that this cover is often limited and insufficient to protect you from a range of unfortunate travel situations in the same way that a travel insurance policy from a specialist company can.
Depending on credit card travel insurance means you run the risk of not being financially protected from inconvenient situations. The pay-out for medical expenses is much lower than a normal travel insurance policy. And, if you happen to get injured in a country in North America or Europe where the Rand value is low, the full medical costs may not be covered by the credit card insurance, meaning you would have to pay out of your pocket for expenses you did not budget for.
3. Not following claims procedures
Not being aware of claims procedures such as deadlines in which to submit a claim and not having all the required documentation when making claim is among the simple claims-related mistakes many travellers make.
Travel insurance providers require any claims made to be submitted on time with all the relevant paperwork in order. If claims cannot be submitted whilst on your trip, you have a grace period of 30 days to submit your claim. This is 30 days within your return home from your insured trip.
Some claims such as those relating to loss or theft of personal possessions require a police report from the local police station. Without a police report claims can be rendered void by your travel insurance provider.
Other claims-related mistakes include not having additional proof like receipts of having bought items that have been lost or stolen that you are claiming reimbursement for. Travel insurance providers initiate investigations into all claims made to verify genuine claims from bogus ones which is why travellers need proof to back their submissions.
4. Claims of unattended goods
Anne-Marie thought she was being responsible when she asked a staff member at the accommodation facility she was staying at to keep her luggage safe. When her bags was stolen, the travel insurance provider rendered her claim void as she did not personally ensure the bags were secured in a locked room, and was therefore left 'unattended'.
The golden rule of travel is not to leave your possessions unattended. It is the one exclusion that is guaranteed to appear on all travel insurance policies. It is also the claim that travellers find most contentious as there can be room open for interpretation on the definition of the term 'unattended luggage'.
5. Not securing cover for all intended destinations
Sometimes holidaymakers who intended visiting a number of countries around the world may decide to buy travel insurance cover for only certain destinations on their itinerary, or exclude stopovers from the cover thinking it is not necessary. This mistake of not buying cover for the entire duration of the entire trip can be a costly one as emergency situations can arise anywhere in the world and at any time. Any claims submitted during the trip are at risk of being denied should you travel to a place not included in your cover and need the protection of travel insurance. Also some travel insurance providers do require you to have a valid policy for the full trip so please ensure you check with your travel insurance broker.
It is good practice for travellers to check their policy documents for what is needed to make a valid claim and not have a claim rejected. Travel insurance cover can best protect the financial interest of travellers if they are adequately covered for a wide range of travel emergencies.
https://www.easytravelinsurance.co.za/wp-content/uploads/2015/05/travel_insurance_application.jpg
365
547
Shair Osman
https://www.easytravelinsurance.co.za/wp-content/uploads/2018/01/eti_web_logo.png
Shair Osman
2015-05-07 13:38:31
2015-05-07 13:38:31
5 Travel Insurance Mistakes that South Africans make