Advice for foreigners driving on South African roads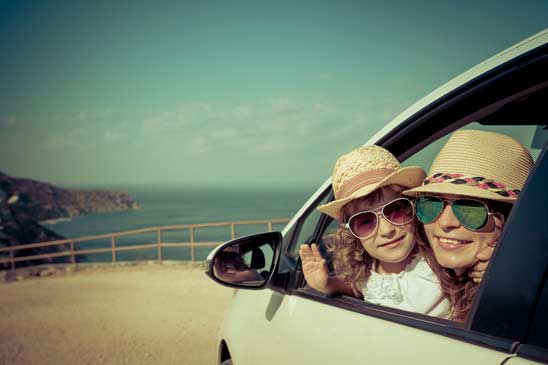 Adventure and natural beauty are two words synonymous with a holiday trip to South Africa. Road trips offer the ultimate intimate experience of the undiluted majestic beauty of diverse landscapes that is South Africa.
Foreign visitors will be pleasantly surprised to find a well-maintained national road infrastructure. This together with the wide availability of geo navigational systems devices and excellent road facilities and you will not only have an unforgettable adventure, but in their road trip planning, foreign visitors intending on driving on South African roads have to familiarise themselves with rules of the road and speed regulations, particular to South Africa.
What do you need to drive in South Africa?
In general, visitors intending on driving in South Africa need to have:
• An International Driver's Permit together with your national driving license which must be printed or validated in English. If there is no photograph attached to the driver's licence, a passport has to be produced for identity verification.
• Relevant documentation must be in your possession and produced should a traffic officer need to see it.
Foreign visitors to South Africa need to check with their car rental companies what their additional requirements are.
Road safety advice
• No road trip preparation, especially one in a foreign country, is complete without factoring in the issue of safety and security. Travel insurance with protection that includes car rental and related expenses cover has to be a priority.
• Wearing seat belts is mandatory, and all occupants in the vehicle are required to use them. Not wearing a seat belt is an offence for which a fine is payable.
• Never leave valuables visible in vehicle.
• It is not advisable to give hitch hikers a lift, no matter how innocent the situation looks.
• Another important rule to abide by is to avoid using a hand-held mobile phone while driving. Should you be found contravening this rule, you will be issued with a fine.
• The permissible blood alcohol content when driving is 0.05%. This is the maximum allowable. Roughly, this translates to a glass of wine for the average woman and possibly one and a half to two glasses for the average or large sized man.
• Like all other travel trips, the safety advice of informing friends and family of your routes, itinerary and accommodation bookings still apply.
General rules of the road
Cars are right-hand drives and drivers drive on the left-hand side of the road in South Africa.
Distance and speed limits is measured in kilometres.
In planning travel routes along South African roads, foreign visitors are advised to take note of:
Speed limits
Speed limits should always be complied with and are indicated on road signs. On national roads (highways and freeways) the speed limit is 120km/h (75mph). Roads in cities and towns have speed limits of 60km/h (35mph) unless otherwise specified and on rural roads a speed limit of 100km/h (60mph) applies. If weather conditions (heavy rain, mist and fog) impair visibility, and near pedestrian crossings, a reduced speed is advised.
Signposts
All road signposts in South Africa are in English.
Petrol/fuel filling stations and rest stops
Petrol stations generally are open conveniently 24 hours and are found along all major routes, and feature restaurants and restrooms. Visitors will be surprised to find that petrol stations in South Africa are manned by petrol attendants who see to refuelling your vehicle, as well as checking oil, water and tyre pressure. Patrons have the freedom of choice to leave a gratuity. Petrol prices are set by the South African government and several types of fuel are offered: leaded, unleaded and duel fuel.
Toll roads
Are there any toll roads along your route? Know what the fees payable are to avoid any surprises at the toll gates. Toll gates generally accept cash with some credit card payment facilities are also to be found.
Road surface conditions
While the national roads are tarred and maintained well, foreign drivers should take note that rural roads are known to be potholed and are generally poorly-surfaced.
Planning is especially important when it comes to road trips. Long journeys need to be broken up into phases to prevent driver fatigue.
Animals on the road
It is quite common to find on rural roads dogs, horse, sheep and cows on the road. Some places may have road sign posted to indicate large deer may leap across the road.
Emergency contact information in South Africa
The following emergency contact numbers are useful should you need assistance in South Africa:
ER24 – 084 124
Police 10111
Fire 10111
Ambulance 10117
Arrive Alive Call Centre 0861 400 800
Netcare 911 082 911
Emergency services can also be reached by dialling 112 from a mobile phone.
Adhering to the precautions and advice for foreign driving on South African roads ensure visitors enjoy a safe and pleasurable stay in the country.
It is recommended to take out travel insurance before visiting South Africa. Easy Travel Insurance will be able to assist foreign nationals visiting South Africa with a travel insurance policy suitable for their needs. Call Easy Travel Insurance today on +27 41 582 2051.
https://www.easytravelinsurance.co.za/wp-content/uploads/2015/04/local_travel_insurance.jpg
0
0
Shair Osman
https://www.easytravelinsurance.co.za/wp-content/uploads/2018/01/eti_web_logo.png
Shair Osman
2015-04-15 13:53:40
2015-04-15 13:58:19
Advice for foreigners driving on South African roads