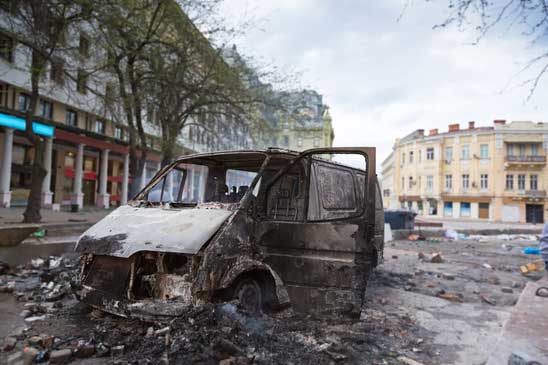 Today's modern traveller has access to almost any spot on the planet, and there are already plans in place for the future of travel to include space travel. Travel destinations have become all the more exciting. But the world we live in has grown dangerous too, with travel advisories in place for some countries around the world.
The world may be an oyster for travellers today, but the number of trouble hot spots is alarmingly increasing. The Foreign and Commonwealth Office (FCO) provides help and assistance to thousands travellers who find themselves in trouble in foreign climes every year. Their British Behaviour Abroad Report is a handy guide to the common problems experienced by travelling British nationals. In the light of their research, their advice to travellers highlights the importance of:
• Buy adequate comprehensive travel insurance.
• Be guided by the health restrictions of your intended destinations.
• Be aware of the local customs of where you are headed; research your intended destinations thoroughly.
• Practice the winning behaviour of common sense and courtesy.
• If your intended destination has made the news headlines for all the wrong reasons, check with your travel supplier if they are still operating in that country.
• Check with your travel insurance provider whether your policy will be valid if you continue with your travel to a trouble hotspot. Remember, cancellation cover only applies if you are unable to travel due to health and injury reasons. And if there is a travel advisory warning, it is almost certain that your policy benefits will not apply. It is best to consult with your insurance broker to see what your options are.
Among the list of troubled hot spots includes countries where terrorism activities place a serious concern on the welfare of tourists. The list has some surprising destinations often favoured by holidaymakers. Egypt, Turkey, Thailand and St Lucia are some of the popular destinations where holidaymakers have been affected by crime and violent threats.
An Australian journalist, John Stapleton, recorded his investigation into the tourism industry in Thailand in his book, 'Thailand: Deadly Destination', published in November 2014. He records that close to 900 000 British tourists travel to Thailand each year to experience an idyllic paradise, but where police corruption, crime and violent attacks on tourists are rife. This may have something to do with why the number of tourists to Thailand is dropping. The island-nation's Ministry of Tourism and Sports predict an influx of 25.5 million foreign visitors in 2015, this is down from 30.27 million arrivals in 2014.
Common threats faced by holidaymakers:
• political unrest
• terrorist threats
• murder or accidental deaths of tourists
• mugging and serious assaults
• robbery
• kidnapping and hostage taking
• theft from hotels and holiday homes
Here are a few tips to keep safe when travelling abroad:
Be vigilant in high density public areas frequented by tourists such as night clubs, restaurants and bars.
Try to avoid areas where there is a lack of security.
Do not keep to a particular routine. If you can, change your route and vary the times of your outings. Call Easy Travel Insurance for a travel insurance quote on 087 550 4845.
https://www.easytravelinsurance.co.za/wp-content/uploads/2015/03/political_unrest.jpg
365
548
Ryan Smethurst
https://www.easytravelinsurance.co.za/wp-content/uploads/2018/01/eti_web_logo.png
Ryan Smethurst
2015-03-31 07:58:37
2015-03-31 07:58:37
Hot Spots Around the World - Where you might expect trouble