Why you should not rely on your credit card or medical aid's travel insurance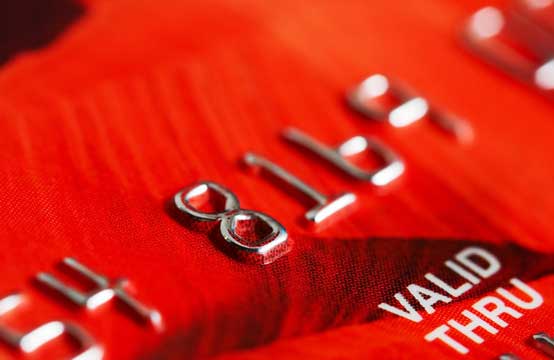 Buying travel insurance for South Africans is a relatively new concept. Since purchasing flights is expensive most people buy their airline tickets using their credit card and benefit from the credit card providers' built in medical cover or they utilize their medical aid to cover them when they are overseas.
What most people don't realise is that the bank's credit card only offers a basic level of cover (typically R1 million) and just for medical emergencies, they don't provide other benefits such as cover for pre-existing conditions, lost or stolen luggage, travel delays, non-refundable costs if their visa is denied and trip cancellation. All these are happening more often and seasoned travellers are now opting to purchase travel insurance from providers like Regent Travel Insurance.
Here are our top 7 tips when considering a travel insurance policy:
1. Don't buy travel insurance from your travel agency or airline.
When purchasing a flight online you will most likely be given the option of adding a travel insurance product to your online basket. These online agencies may not offer a policy to suit your needs and in most cases you will pay more for an inferior product. Your travel agency is likely to partner with just one travel insurance provider and have limited product options for you. Your premium may also seem cheap when added to an airline ticket costing thousands of Rands.
2. Consider the entire cost of the policy including the excess.
If you are going to stick with your 'free' credit card or medical aid policy then have you considered the excess that they would charge? Should you need to make a claim you may end up paying more than if you went with a standard policy from Regent. It's possible to add an excess waiver onto your Regent travel insurance policy for just R200.
3. Don't duplicate your cover especially to cover expensive equipment.
If travelling with expensive gear like laptops, ipads or camera gear then try to ensure you don't duplicate your cover. Most travel insurance policies have single item limits so it may be better to ensure your goods under your household contents insurance.
4. Consider annual travel insurance if you travel frequently.
If you travel often it might work out cheaper if you take out a frequent flyer policy.
5. Ensure your adventure sport or activity are covered.
Does your credit card or medical aid provider cover activities like skiing, white water rafting or riding a motorcycle? Always read the fine print of your policy to ensure you will be covered for the activities that you plan to do whilst away. Sometimes an additional premium may be payable to ensure you are covered.
6. Ensure the country you are visiting is covered in your policy.
Make sure the country/countries you are visiting are covered in your chosen travel insurance policy. Read the fine print carefully.
7. Use your travel insurance broker or agent.
Take a few minutes to speak to an agent like Easy Travel Insurance. Agents have a wide range of products from different travel insurance providers and can give additional information about the products. Call 087 550 4845 to speak to an agent from Easy Travel Insurance.
Pricing table with id of "compare_cc_medical" is not defined.
https://www.easytravelinsurance.co.za/wp-content/uploads/2015/04/credit_card_travel_insurance1.jpg
360
554
Shair Osman
https://www.easytravelinsurance.co.za/wp-content/uploads/2018/01/eti_web_logo.png
Shair Osman
2015-04-22 08:01:10
2015-04-22 09:52:20
Why you should not rely on your credit card or medical aid's travel insurance