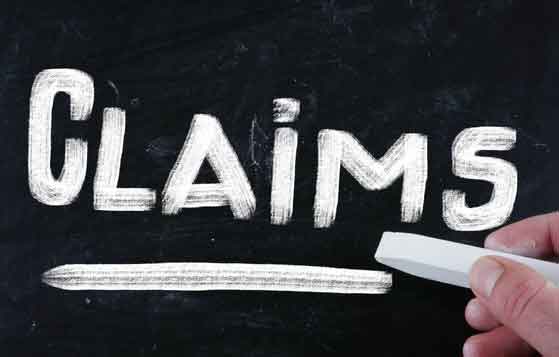 When travelling overseas it is recommended to purchase a travel insurance policy to ensure you are covered if you are involved in a medical emergency. Many of my customers want the cheapest policy and I don't blame them, it is expensive enough having to pay for expensive flights, visas, hotels and the South African Rand is doing us no favours. But when it comes to protecting ourselves from the unexpected it is important to obtain the right travel insurance policy for your needs.
Regent's underwriters have provided some recent examples of actual medical emergency claims made in the last few months. These are real travel insurance claims made by South Africans.
1. 41 year old female visiting Canada. Client suffered severe stomach cramps. Client was taken to hospital and later diagnosed with a Ruptured appendix. Due to sepses client was cared for in ICU. Client required alternate days abdominal washouts. Client was admitted on 30/03/2014 – 24/04/2014. Due to regular check-ups client was given fit to fly on 19/05/2014 and then returned to South Africa. Claim amount R850,000.
2. Client , a 75 year old lady left Cape Town on 28 October 2014 and was supposed to have returned 14 November 2014 from Dubai. Client fell in Dubai and was admitted into hospital.
Client sustained comminute fracture to her Right humerus as well as fractured her right knee. She required open Reduction Internal Fixation (ORIF) for both fractures. The operation was performed and when given the fit to fly client was repatriated on a stretcher with a nurse escort back to South Africa. Total cost of claim was R700,000.
3. A 58 year old male travelled to Namibia and was involved in a Motor vehicle accident in Saddle Hill, Namibia on Saturday 21 March 2015. Client was evacuated to Windhoek for further medical assistance. He sustained a fracture of the first vertebra of the lumbar spine. A scan was performed and forwarded to the neurosurgeon to review for treating procedure. Client required surgery and treatment before being discharged. Client was discharged on 25 March 2015 and was evacuated back South Africa (CT) where he was admitted into Mediclinic hospital for further observation. Total cost of claim amount was R 450,000.
4. Mr and Mrs Anderson* travelled to the USA and Costa Rica. In Costa Rica, Mr Anderson fell ill and was admitted into hospital and was diagnosed with Dengue fever, Meningitis and kidney failure. He was in ICU for three weeks and was only fit to fly home back to South Africa after a further three weeks of treatment, with the assistance of a medical doctor. While he was hospitalized Mrs Anderson's accommodation and living expenses were covered.
The total cost of Mr Anderson's medical treatment, Mrs Anderson's accommodation and living expenses and the repatriation back to South Africa was R980,000.
5. Miss Taylor* travelled to Laos, Thailand and suffered a severe allergic reaction to an insect bite. The medical facilities in Laos were not able to adequately treat her condition and she had to be transferred by air ambulance to another facility where she was able to receive the required treatment. After three weeks of treatment she was able to return back to South Africa.
The total cost of her medical treatment and change of tickets to return back to South Africa was R650,000.
*Name have been changed to protect the identity of the customers.
These claims run into hundreds of thousands of Rands and if they did not have a Regent travel insurance policy the medical bill would have needed to be paid by the traveller. Not the sort of money most people have lying around.
If you are travelling please consider a good travel insurance policy with Easy Travel Insurance. We work with a wide range of insurers so can provide a policy to suits your needs and budget. You can call Easy Travel Insurance on 087 550 4845.
https://www.easytravelinsurance.co.za/wp-content/uploads/2015/01/travel_insurance_claims.jpg
357
559
Ryan Smethurst
https://www.easytravelinsurance.co.za/wp-content/uploads/2018/01/eti_web_logo.png
Ryan Smethurst
2015-04-21 07:53:27
2015-04-21 08:36:24
Real travel insurance claims made by South Africans