10 strange travel insurance claims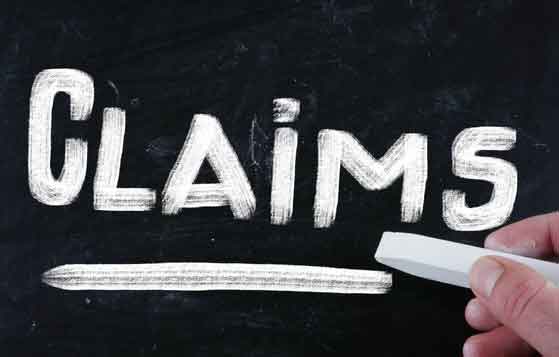 Strange travel insurance claims arising from encounters with local wildlife to unobliging weather conditions have raised the eye brows of travel insurance providers. Not all unfortunate victims of travel disasters were experimental-friendly. Some weird medical-related claims as in the case of one holidaymaker happened while she was sitting under a tree.
Here are 10 of some of the strangest travel insurance claims submitted by holidaymakers
On a holiday in Sri Lanka, a woman decided to relax under the shade of a palm tree reading a book. She was unfortunate to have a coconut fall on her head and had to receive medical treatment at the expense of £400 which her travel insurance company paid for.
One couple on a trip into the Malaysian rainforest had their clothes stolen from their accommodation facility by monkeys; who then dispersed the clothing throughout the resort. They were reimbursed for their losses.
One family on holiday in Devon were compensated for damages to the paint work on their car after cows had licked it.
In another strange incident involving wildlife and cars, a claim was made for repairs to a vehicle when the windscreen was whacked by a deer.
An Australian man on a trip to the iconic Burning Man festival held in the Nevada desert in the USA had his beard catch on fire after trying to help out a fire breather.
For a fishing enthusiast few things can be more relaxing than fishing in serene surroundings. But for one holidaymaker to Fiji, a spearfishing adventure went awry when he speared his foot which he mistakenly took for a fish.
A cruise trip may offer an ideal getaway but not for one luckless pensioner whose unusual lost baggage claim was honoured by his travel insurance provider. Suffering a bout of seasickness, he lost his dentures while throwing up over the side of a cruise ship. He managed to replace his lost false teeth thanks to his travel insurance insurer paying out.
An adventure holidaymaker decided to try out the thrilling "In the Tubing" adventure that features rope swings and floating objects on a trip to Vang Vieng, Laos. After having jumped into the river, her top had come loose and while trying to keep it together, two burly men dropped on top her from 10 metres above her hitting her in the head with their knees. She had to get 5-inch stitches to a gash in her head.
A family while holidaying on a beach in Cornwall had to submit a claim for a lost video camera. It seems that while the parents weren't looking, the children buried the video camera in the sand and subsequently forgot where they had buried it.
A traveller to Indonesia had the contents to his backpack surrender to a fire when the bungalow he was staying was burnt to a crisp due to an electrical surge. Fortunately for him he had his credit cards and passport, but had to make a claim to recover the loss of the rest of his belongings.
Ensure you are covered when travel overseas. Call Easy Travel Insurance for a travel insurance quote.
https://www.easytravelinsurance.co.za/wp-content/uploads/2015/01/travel_insurance_claims.jpg
357
559
Shair Osman
https://www.easytravelinsurance.co.za/wp-content/uploads/2018/01/eti_web_logo.png
Shair Osman
2015-01-21 07:53:43
2015-03-16 14:38:03
10 strange travel insurance claims