5 mistakes people make when buying travel insurance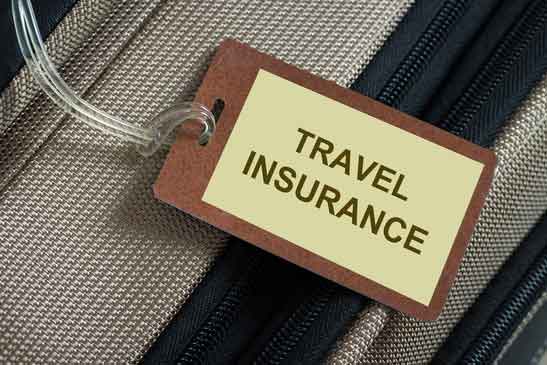 If one of your New Year's resolutions this year is to go on that overseas trip you have been putting off for years, then along with making your travel plans is to shop around for the best travel insurance policy to suit your budget and needs.
If all you know about travel insurance is that you were advised it is an essential part of making travel arrangements, it is a good place to start. To help you along in your quest to find adequate cover, here are 5 mistakes people make when buying travel insurance.
Opting for the most convenient travel insurance policy available.
Choosing to buy the first available policy you come across no matter how enticing the 'click me' button is, or opt for the complimentary cover you're given for paying for your flight tickets in full with your credit card, are expensive mistakes to make that will cost you in the long run in the event of you have to make a claim.
The level of cover and benefit pay outs of credit card travel insurance, such as medical and personal belongings cover, is limited when compared to a standard travel insurance policy. This type of cover may not adequately cover your needs. Not spending the time to check out more than one travel insurance policy may mean you losing out on cover that is more value for money and better financial protection.
Buying travel insurance when you are about to leave.
It may happen that just before your departure date some unforeseen event may necessitate you to cancel your trip. To make matters worse you were waiting until the last possible minute to buy travel insurance cover which means you have lost out on some of the benefits of travel insurance such as trip cancellation cover which is only applicable if you buy a policy early. You now have to personally bear the brunt of the financial losses from a cancelled trip.
Having travel insurance cover in place as soon as you pay for your travel bookings protects you financially should your circumstances change before you can depart on your journey and you are not able to travel at the time.
Limiting travel insurance cover to a part of your trip
Some travellers choose travel insurance cover for only part of their trip – the actual time spent overseas excluding travelling time. This is an oversight seeing that all sorts of costly travel inconveniences can happen such as overbooked flights and delayed or damaged baggage. South African travel insurance providers also require you to be covered for the entire trip duration. Don't make the mistake of being insured by your medical aid then taking out a policy for the final duration of the trip – you can not do this and won't be covered.
Not reading your policy document
Failure to read your policy document can put possible future claims at risk. The schedule of benefits details essential information such as the terms and conditions of cover, limits of pay out and the procedures of claims submissions as well as emergency contact numbers.
Not being aware of policy exclusions
The popularity of adventure holidays is gaining with holidaymakers looking for exciting new ways to experience a thrill. Not ensuring that your travel insurance cover includes sporting activities considered extreme such as sky diving or mountaineering can mean any medical expenses and evacuation from remote areas to adequate medical facilities are not covered.
Knowing what to look out for when buying travel insurance can mean huge savings for you when unexpected, but common travel inconveniences happen. Give Easy Travel Insurance  a cal on 087 550 4845.
https://www.easytravelinsurance.co.za/wp-content/uploads/2015/01/travel_insurance_mistakes.jpg
365
547
Shair Osman
https://www.easytravelinsurance.co.za/wp-content/uploads/2018/01/eti_web_logo.png
Shair Osman
2015-01-19 10:59:35
2015-03-16 14:40:06
5 mistakes people make when buying travel insurance