Backpacker insurance is a specialist type of travel insurance aimed at providing adequate protective cover for the overseas travel adventures of backpackers and students. The tailor made cover as indicated in the Schedule in the backpacker insurance policy will take into consideration age, the duration of your travels and the type of travel undertaken.
Backpacker travellers who avoid buying travel insurance take a gamble that nothing disastrous will happen to them. Unfortunately there is no reliable predictor of the future until it happens. As more and more backpacker holidaymakers experience lost or damaged bags, flight delays or stolen items, backpackers travel insurance has become increasingly a much needed necessity.
And when disaster does strike, the price of the essential travel commodity – backpacker travel insurance is miniscule when compared to the hefty medical bills those without medical insurance face. Travel insurance for backpackers can cover bodily injury, death, illness, disease, loss, theft, damage and legal liability.
Holiday insurance coverage for baggage is a good idea if traveling with costly mobile digital equipment such as laptops, cameras and other expensive items.
How is backpacker insurance different?
Traditional holiday insurance does not provide cover for the travels abroad that are for longer periods of time, typically from six and 18 months. Backpackers who choose extended trips and who may be financing their overseas holiday with casual work in the countries they visit can benefit from backpacker travel insurance.
An additional benefit of backpackers insurance is that protective cover is often provided for a diverse range of activities that a standard travel insurance policy would not normally cover.
Benefits of backpacker travel insurance
[icon icon="asterisk" color="theme"] insurance cover is granted for travel to multiple countries during a single extended trip
[icon icon="asterisk" color="theme"] sports and adventure activities as well as cover for working abroad is incorporated
[icon icon="asterisk" color="theme"] cover may include a 24 hour helpline (check with your travel insurance company)
The importance of medical cover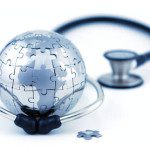 There are numerous incidents that have befallen backpacker travellers whilst on travel abroad. Among the more serious are medical injuries and emergencies that can include surgery, airlifts and medical evacuations. These often unimaginable occurrences can become real possibilities, and more often than not quite expensive for the unfortunate uninsured backpacker. The protection of a travel insurance policy for backpackers whilst on international travel becomes real value for money when the undesirable happens.
Backpackers travel insurance that includes medical cover (hospitalization, doctors' visits, medical emergencies) is even more essential if travel itineraries include countries known for health threats there; or a tropical or developing country where a backpacker may be exposed to infectious diseases.
Out of pocket medical expenses (expenses for treatment given at a hospital, consulting room, doctor's office or outpatient clinic) and initial hospital out-patient visits can be draining on your finances. Apart from the medical related expenses is the loss from non-refundable train tickets or expiring tourist visas.
A good piece of advice is to carry the claims phone number of your travel insurance company as well as your policy details with you whilst travelling. This means no time is wasted in trying to find it when you are in an emergency and in need of it. It is also wise to have the same information left with a family member back at home. They can act on your behalf if you are for some reason unable to do so.
What does travel insurance for backpackers not cover?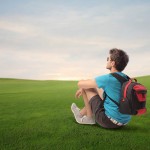 The cheaper backpacker travel insurance may not always provide you with the most adequate levels of cover you may need. While shopping around and comparing travel insurance cover, it is important to keep in mind that cheaper policies may be available with higher excess fees. Medical, baggage and personal item cover are common key areas that are highly advisable to include in the policy you choose on to provide a worry free time abroad.
As with most travel insurance policies there are certain exclusions travellers should be aware of that they are not covered for. With the backpacker travel insurance these may take the form of travel to war and conflict zones and apart from basic sporting activities, some hazardous adventure sports may not receive cover. Keen enthusiasts of adventure sports have the option of adding on these activities to their schedule of benefits for an additional fee.
There is the possibility backpacker holidaymakers with pre-existing medical conditions may not receive protective cover under the standard insurance policy. Cover can be granted if a higher premium is paid, consulting with the travel insurance company is best able to provide the best option that can be chosen. It is important you are open and honest to avoid the policy becoming invalid due to non-disclosures.
A close look at the terms and conditions of the policy is essential to prevent you from being caught out in an emergency.
https://www.easytravelinsurance.co.za/wp-content/uploads/2014/07/backpacker_insurance.jpg
300
950
Shair Osman
https://www.easytravelinsurance.co.za/wp-content/uploads/2018/01/eti_web_logo.png
Shair Osman
2014-07-09 09:07:04
2015-03-16 15:06:42
Backpacker insurance