Senior citizen travel insurance

Senior citizen travellers can take ample comfort in the tailor made protective travel insurance cover whilst on holiday abroad. Whether you are making a special visit to see family, or having chosen to travel later in life to a long awaited dream of visiting an exotic country; taking out senior citizen travel insurance is worthwhile.
Unfortunate travel experiences such as illness, lost bags, flight delays and emergency medication does not only cause undue stress and anxiety, these are expensive experiences too. Having adequate senior citizen travel insurance cover does help in reducing both stress and financial worries. A small premium is a small price to pay for cover that could potentially save you thousands of Rand in medical expenses.
Why has the need for travel insurance for seniors arisen?
With the longer life span lived in modern times, we are seeing more and more travellers over the age of 69 taking advantage of the exciting opportunities to travel abroad. The travel insurance industry has realised the need for protective cover that suit the specific needs of elderly travellers. Oap travel insurance has therefore been made available that is affordable travel insurance cover that considers the exact needs of the older generation of holidaymakers.
The primary advantage of custom designed travel insurance for the elderly factors in the age of the traveller and his/her medical condition. Senior citizen travel insurance cover can be had up to the age of 85 and quite a number of pre-existing medical conditions are a standard inclusion. Should your medical condition be included in the standard policy cover, you will not have to pay a higher premium for effective cover.
Benefits of travel insurance for seniors
A new benefit added to travel insurance Schedule benefits with Easy Travel Insurance is:
Cancellation due to a travel visa being declined up to R15 000. (Especially useful if your Schengen visa is declined)
Travellers between the ages of 70 and 80 (inclusive) are considered for the senior citizen travel insurance policy. The policy is valid for a maximum duration of 92 days.
KEY BENEFITS
[icon icon="asterisk" color="theme"] R10,000,000 in emergency medical assistance
[icon icon="asterisk" color="theme"] R2,000,000 for personal liability cover
[icon icon="asterisk" color="theme"] R15,000 for travel supplier insolvency cover
Senior travellers are often travel for a longer time and usually do not have as much disposable income as compared to younger travellers who still earn an income. For low cost affordable travel insurance for pensioners contact Easy Travel Insurance to provide you with travel insurance coverage that provides you with peace of mind and comfort whilst you're on your holiday abroad.
Senior citizen travel insurance cover aims to provide peace of mind and worry free travel when emergencies are taken care of. All travellers, irrespective of age should ensure that they are adequately covered by travel insurance, but it is even more important that senior travellers look after this aspect of their travel arrangements by opting for insurance cover that meets their exact needs.
Why senior citizen travel insurance with medical cover is must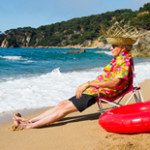 The medical and personal belongings protective cover of senior travel insurance is a great convincing argument for the need of being insured especially during a holiday in an unfamiliar country. Insurance cover protects the insured against unexpected expenses that can occur from unexpected illness or accident.
Emergency medical cover up to the value of R10 million is part of Easy Insurance's travel insurance for elderly travellers which also includes cover for illnesses like pain-stilling dental treatment, optical costs and a 24 hour nursing assistance helpline. In addition the expenses born out of an emergency visit by a family member should there be a problem is also included in the protective cover.
A great comfort is the compassionate emergency visit by a family member should you find yourself hospitalised in a foreign country with a life-threatening condition. This benefit covers the accommodation and travelling costs (within reason) for the family member until you are fit to continue on your travels. The total cost provided is stated in the limit of liability.
Travel insurance for seniors with pre-existing medical conditions
The probability of travellers over the age of 60 having a medical condition is all the more likely than a younger traveller. This is when travel insurance for senior citizen that includes medical cover is of critical importance.
Senior travellers who opted for travel insurance cover can be assisted with finding a doctor, hospital and ambulance if in a foreign-speaking country. When in a medical emergency the last the last thing you would want to hassle with is explaining a situation in a language you are unfamiliar with.
It is not uncommon to find that some elderly travellers over the age of 65 refused travel insurance cover. This is attributed to the greater likelihood of older travellers suffering from illnesses. It is also quite normal for travel insurance premiums to rise with the age of the retired holidaymaker. However, specialist oap travel insurance companies such as Easy Travel Insurance do make it possible for senior citizens to travel abroad with peace of mind that should anything unfortunate happen to them while they are away, they are protected by travel insurance.
Click here to find out more about travel insurance for pensioners.
https://www.easytravelinsurance.co.za/wp-content/uploads/2014/07/senior_travel_insurance.jpg
300
950
Shair Osman
https://www.easytravelinsurance.co.za/wp-content/uploads/2018/01/eti_web_logo.png
Shair Osman
2014-07-14 08:01:05
2015-03-16 15:05:24
Senior citizen travel insurance