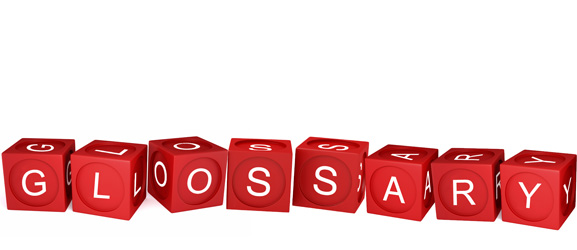 Here are the meanings of some of the words and phrases used on this website and the insurer's terms and conditions. This glossary is here as a general guideline designed to help you with terms that you might not be familiar with.
i)  ACCIDENT means a sudden, unforeseen and unexpected event that results in Injury. An Accident will always exclude Illness.
ii)  ACCIDENTAL LOSS means items lost or forgotten.
iii)  ACCUMULATION LIMIT means the maximum amount we will pay under this policy for any one Accident or series of 
Accidents arising from one source or cause during your Insured Journey.
iv)  AIDS (Acquired Immune Deficiency Syndrome) will have the meaning assigned to it by the World Health Organisation and will 
include H.I.V. (Human Immune Deficiency Virus).
v)  ASSISTANCE SERVICE means the worldwide services of Regent Travel Assist.
vi)  AREA means the Republic of South Africa (RSA).
vii)  BAGGAGE means your personal belongings accompanying you while you are travelling.
viii)  BUSINESS ASSOCIATE means a partner, director or employee of yourself, under the age of 65 years.
ix)  CANCELLATION OF JOURNEY means giving up a journey because you cannot start the journey.
x)  CHILDREN or CHILD means your natural or adopted Children travelling with you, who are, under the age of 21 years, 
unmarried, not pregnant, without Children, primarily dependent on your maintenance and support and not in full-time 
employment.
xi)  COUNTRY OF RESIDENCE means the country you are a citizen or permanent resident of.
xii)  CURTAILMENT means shortening and/or changing a journey after it has started.
xiii)  EFFECTIVE DATE OF COVERAGE means:
a)  For cancellation of a journey, the date on which the policy was issued.
b)  For all other sections of cover, from the date of departure of your Insured Journey.
xiv)  EXCESS means the first amount, or period, of each and every loss payable by you as shown in the Policy Schedule.
xv)  EXTREME SPORT means any sport featuring speed, height, danger, a high level of physical exertion, highly specialised gear, 
or spectacular stunts including both competitive and non-competitive activities. Examples: Heli-skiing, BASE jumping.
xvi)  FINANCIAL DEFAULT means the complete suspension of operations of the travel supplier due to Financial Insolvency, 
whether or not a liquidation application is filed.
xvii)  FINANCIAL INSOLVENCY means the total cessation or complete suspension of operations of the travel supplier due to 
insolvency in terms of the Insolvency Act No. 24 of 1936, with or without the filing of a liquidation application, or the total cessation or complete suspension of operations following the filing of a liquidation application, whether voluntarily or involuntarily, by a travel supplier. There is no cover for losses caused by fraud or negligent misrepresentation by the travel supplier.
xviii)  HAZARDOUS ACTIVITIES means any activity which introduces or increases the possibility or the extent of a loss.
xix)  ILLNESS means any sickness or disease originating, contracted, commencing or manifesting itself during an Insured Journey 
that leaves you unfit to travel or continue with your original trip. This must be certified by a medical practitioner.
xx)  INBOUND JOURNEY means an Insured Journey that starts outside the Area to the destination within the Area. This includes 
the return journey back to the point of departure.
xxi)  INJURY means a bodily Injury or physical trauma caused by an Accident that leaves you medically unfit to travel or continue 
your original trip. This must be certified by a medical practitioner.
xxii)  INSURED JOURNEY means the period for which this travel insurance is purchased.
xxiii)  INTERNATIONAL JOURNEY starts when you depart from your normal place of residence or place of employment, whichever 
occurs latest, in a direct and continuous manner, to a destination outside your Country of Residence and continues until you return to your normal place of residence or place of employment, whichever occurs first. An International Journey excludes the country you are a citizen and/or resident of.
xxiv)  IRRECOVERABLE EXPENSE means airline, cruise line, rail and coach operator costs, car rental costs and hotel accommodation, including deposits and charges, paid by you which are not recoverable from any source, including but not limited to insurance policies, financial bonds and guarantees provided by the travel supplier and/or another insurance company and/or government agency and/or a travel agent and/or a credit card company.
xxv)  KIDNAP means any event of seizing, detaining or carrying you away by force or the threat of force.
xxvi)  LIQUIDATION means the filing of a legal petition for voluntary or involuntary liquidation.
xxvii)  LOCAL JOURNEY means a journey of more than 100 kilometres from your usual place of residence or business within the 
Republic of South Africa (RSA).
xxviii)  MANUAL LABOUR means unskilled, semi-skilled, and/or skilled labour involving working with your hands and/or operation of 
mechanical and/or non-mechanical machinery and/or equipment.
xxix)  MECHANICALLY PROPELLED VEHICLE means any self-propelled vehicle and includes:
a)  A trailer attached to a vehicle, and
b)  A vehicle that has pedals and an engine or an electric motor as an integral part thereof or attached thereto and which is designed or adapted to be driven by means of such pedals, engine or motor, but does not include
c)  any vehicle propelled by electrical power derived from storage batteries and which is controlled by a pedestrian; or
4
Regent Travel Leisure Policy Terms and Conditions 24 August 2012
d) any vehicle with a mass not more than 230 kilograms and specially designed and constructed, and not merely adapted, for the use of a person suffering from any physical defect or disability and used only by that person.
xxx)  OUTPATIENT TREATMENT means treatment given at a hospital, consulting room, doctor's office or outpatient clinic. This does not include a day-case or an in-patient (stay in a hospital bed) treatment.
xxxi)  PERSONAL EFFECTS means your personal belongings normally carried or worn on you.
xxxii)  POINT OF DEPARTURE 
a) In respect of an International Journey, means the point where you go through passport control from the Area. b) In respect of a local journey, means point of departure from your usual place of residence or business.
c) In respect of an Inbound Journey, means the point where you go through passport control from your Country of 
Residence from where you intend to travel in an uninterrupted manner to the Area.
xxxiv)  POLICY means this is your contact of insurance and will include later endorsements.
xxxv)  PRIVATE MOTOR VEHICLE means any licensed passenger vehicle up to a maximum of 3 500 kg.
xxxvi)  PRE-EXISTING CONDITION means any condition that existed in the last six consecutive months prior to the date of departure 
that you/your relatives or Business Associate or dependent Children or the person who is the subject of the claim:
a)  Have consulted a medical practitioner or specialist, or
b)  Take prescribed medicine, or
c)  Received treatment, surgery or advice, or
d)  The manifestation of symptoms would have caused a reasonable person to seek advice, or
e)  Are on the waiting list for medical treatment, or
f)  Received a terminal prognosis, or
g)  An ongoing medical condition of which you are aware
xxxvii)  PROFESSIONAL SPORT means any sport for which you receive or earn in Excess of 50% of your income.
xxxviii)  PUBLIC CONVEYANCE means a scheduled air, land (excluding taxis, motor cycles and hired motor vehicles), or water 
conveyance – all licensed to carry passengers for hire and in (or on) which you are travelling as a fare paying passenger.
xxxix)  PUBLIC PLACE means any place the public has access to, including but not limited to aeroplanes, taxis, buses, trains, shops, 
airports, railway stations, streets, museums, hotel foyers, beaches and restaurants.
xl)  RELATIVE means your spouse, parent, parent-in-law, grandparent, step-parent, Child, grandchild, brother, brother-in-law, 
sister, sister-in-law, daughter-in-law, son-in-law, half-brother, half-sister.
xli)  REGENT TRAVEL ASSIST means Europ Assistance, the claims co-ordination company authorised by us to assist in the 
management and control of claims.
xlii)  SCHEDULES OF BENEFITS means the sections of cover applicable to your chosen cover, reflecting the benefits payable, the 
Excesses and waiting periods which apply.
xliii)  SPOUSE means your spouse or partner who has been living with you for a period of not less than one year. Only one spouse 
will be eligible for cover under this policy.
xliv)  SPORT: COLLISION means athletes purposely hit or collide with each other or inanimate objects, including the ground, with 
great force. Example: football, rugby, hockey and netball.
xlv)  SPORT: FULL-CONTACT means includes significant physical contact between athletes involved, with the aim of causing a 
knockout, or rendering the opponent unable to continue the match. Examples: boxing, judo and full-contact karate.
xlvi)  SPORT: SEMI-CONTACT means a combat sport involving striking and which contains physical contact between combatants 
simulating full-power techniques. Techniques are restricted to limited power, and rendering the opponent unconscious is 
forbidden. Example: Kung-fu.
xlvii)  TERRORIST ACT means any act which is verified as an act of terrorism by the government of the country where the act 
occurs, and includes any actual or threatened use of force or violence directed at or causing damage, Injury, harm or disruption, or commission of an act dangerous to human life or property, against any individual, property or government, with the objective of pursuing economic, ethnic, nationalistic, political, racial or religious interests, whether such interests are declared or not. Acts for personal gain shall not be considered Terrorist Acts.
xlviii)  TRAVEL COMPANION means the person that is sharing travel and accommodation arrangements with you.
xlix)  TRAVEL SUPPLIER means a scheduled airline leaving South Africa, Botswana, Lesotho, Swaziland or Namibia as well as connecting flights forming part of your International Journey (except charter flights). A cruise line, rail or coach operator, car 
rental company and hotel accommodation, booked prior to departure, licensed in any of the countries mentioned in this 
definition.
l)  TRAUMATIC EVENT means a violent criminal act or attempt where such violence is intended or made to overpower or 
subdue
li)  VALUABLE ITEMS means Cameras and associated photographic and video equipment; cellular phones; portable audio 
equipment (MP3 players, portable CD and DVD players, etc.); spectacles; sunglasses; binoculars; telescopes; jewellery and 
precious stones; watches; leather and fur articles.
lii)  WAR AND CIVIL WAR means any loss or damage occasioned by or through or in consequence directly or indirectly of any of 
the following consequences, namely:
a)  War, invasion, act of foreign enemy, hostilities or warlike operations (whether war be declared or not), civil war, civil 
commotion, mutiny, military or popular rising, insurrection, rebellion, revolution, military or usurped power.
b)  Any act of any person acting on behalf of or in connection with any organisation with activities directed towards the overthrow by force of any government de jure or de facto or to the influencing of it by terrorism or violence.
c)  Martial law or state of siege or any events or causes, which determine the proclamation, or maintenance of martial 
law or state of siege.
d)  Plundering, looting and pillaging in connection with riot and civil commotion.
e)  Confiscation or nationalisation or requisition or destruction of or damage to property by or under the order of any
Government or public or local authority.
https://www.easytravelinsurance.co.za/wp-content/uploads/2014/01/glossary.jpg
250
577
Ryan Smethurst
https://www.easytravelinsurance.co.za/wp-content/uploads/2018/01/eti_web_logo.png
Ryan Smethurst
2014-01-02 22:18:49
2015-03-16 15:11:07
Travel Insurance Glossary