Travel insurance: why it is important for today's traveller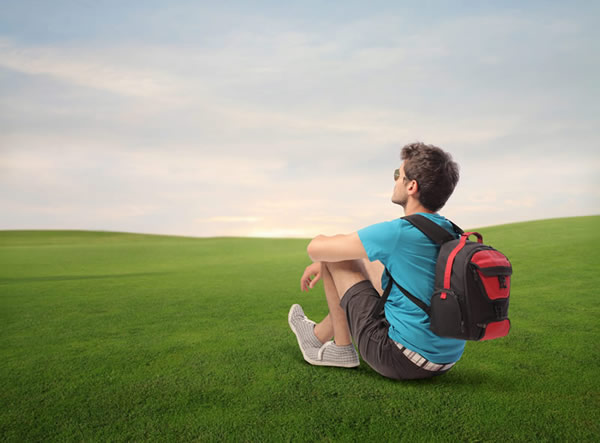 The unpredictable nature of life has made it necessary for travel insurance to be one of the most essential items included when travelling for business or pleasure. The line between having a fabulous holiday and an utter nightmare is most often dependant on whether you are insured or not whilst travelling away from home. The importance of travel insurance for today's traveller is heavily emphasised as stories abound of misfortunes experienced by many a holidaymaker.
We live in a less than perfect world and the simple logical thing to do would be to secure your possessions, your luggage, your financial investment and your health which is what travel insurance does. The most important reasons why one should purchase travel insurance is:
1. Gives you peace of mind
Any smart traveler knows that it is peace of mind that grants a pleasure-filled holiday experience. Having adequate travel insurance cover in the advent of an emergency allows you to focus on maximizing every moment geared towards having fun. Should you need assistance, help is only a phone call away.
2. Safeguards against unexpected occurrences
Travel nightmares such as lost or stolen luggage, medical emergencies, cancelled flights, bad weather, cancelled reservations, missed connections are some of the most familiar travel disasters experienced by travellers across the globe.
3. Provides security against losing financial investment in a trip
Going on holiday is a luxury. Many people use the credit facilities available to fund overseas trips amounting to thousands of Rands or save up for years for that dream holiday. Travel insurance secures you against unforeseen occurrences that result in financial loss. Keep stress at bay.
4. Adventure activities require some form of protection
A common inclusion in the itinerary of today's intrepid traveller is adventure activities. Sky diving, white water rafting, canyoneering, hiking, abseiling, bungee jumping and hot air ballooning are the types of activities which may require additional insurance coverage against injury. These popular activities carry with it an element of danger and risk; which is why opting to purchase travel insurance a necessity. Depending on your travel insurance company, supplementary cover may be required over and above your regular cover as not all policies cover holiday adventure activities.
Once you have decided that to safeguard against a holiday being ruined by unexpected circumstances is important, the next step would be to seek reliable advice from a reputable well established travel agency where a team of experts can assist you in choosing the perfect insurance cover that meets all of your needs. Adequate medical cover for the country you are travelling to, emergency evacuation or 24 hour emergency assistance cover come in handy during unexpected times of adversity.
You also need to know what the excess fees payable is should an unforeseen eventuality happen and you have to submit a claim. Read the travel insurance policy very carefully to ensure that you are adequately protected for your travel requirements.
https://www.easytravelinsurance.co.za/wp-content/uploads/2013/01/student_insurance2.jpg
443
600
Shair Osman
https://www.easytravelinsurance.co.za/wp-content/uploads/2018/01/eti_web_logo.png
Shair Osman
2013-08-28 13:24:19
2015-03-16 15:16:54
Travel insurance: why it is important for today's traveller