Hello and welcome to Easy Travel Insurance.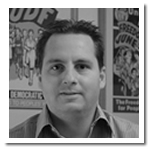 My name is Ryan Smethurst and I am orginally from Port Elizabeth, South Africa. I have been living in London for the past 12 years and have been working with websites for the past 10 years.
I am amazed at how things have changed over the last few years in the UK (and indeed the World) – just about every product is sold on the internet. The reason is simple – things bought online are cheaper. There are no expensive overheads or employees to pay and the product can be bought much cheaper that at a bricks and mortar company.
This is why I am proud to present Easy Travel Insurance – a simple easy to use website to find competitive travel insurance for your next trip overseas.
Easy Travel Insurance offers budget travel insurance, frequent traveller insurance, senior travel insurance, student travel insurance as well as business traveller insurance.
I hope you find this site useful and hope you find the travel insurance you need.
Take care
Ryan Smethurst
https://www.easytravelinsurance.co.za/wp-content/uploads/2018/01/eti_web_logo.png
0
0
Ryan Smethurst
https://www.easytravelinsurance.co.za/wp-content/uploads/2018/01/eti_web_logo.png
Ryan Smethurst
2012-09-15 14:30:32
2015-03-16 15:36:23
Welcome to Easy Travel Insurance